Improving diversity and inclusion in the workplace is hard work for business leaders today.
But having grown a team that recently hit a 50:50 gender ratio (an uncommon feat these days, especially in Silicon Valley), we can let everyone in on a secret: It's not rocket science, either.
The key is simply starting. And the earlier the better.
Why? Because the longer your org waits to implement a plan that leads to a more diverse workforce comprised (i.e., a fairly equal mix of people of different genders, races, sexual orientations, and backgrounds), the longer it will take to create an inclusive workplace culture.
20+ ways to improve diversity and inclusion in the workplace (and enhance the employee experience)
So much of what it takes to cultivate a diverse and inclusive workplace is about approaching tasks every business has to do anyway, but in much more a thoughtful and deliberate way.
Here's what we've done — and what you can too — to boost diversity and inclusion in the workplace and make strides with achieving your company's respective DEI initiative.
1) Convert all job descriptions to using gender-neutral language. Audit all of your JDs to check for any use of binary pronounces as a default and convert them to gender-neutral pronouns.
2) State your commitment to building a diverse and inclusive culture. Share your organization's entire DEI mission statement in your impact job descriptions as well as on your careers page.
3) Write results-based job descriptions. Studies have found men apply for a job when they meet some of the qualifications, but women will only apply when they meet most or all of them. Instead of writing a checklist of skills, your should ideally focus on the impact the desired candidate will be expected to have in a month, six months, et cetera.
4) Diversify your pipeline by diversifying your sourcing. Go beyond 'obvious' sources. Explore online and in-person communities and events where people of diverse backgrounds are.
5) Conduct blind screenings to minimize unconscious bias. Research shows people with ethnic names (particularly women) need to send several resumes to get a single call-back.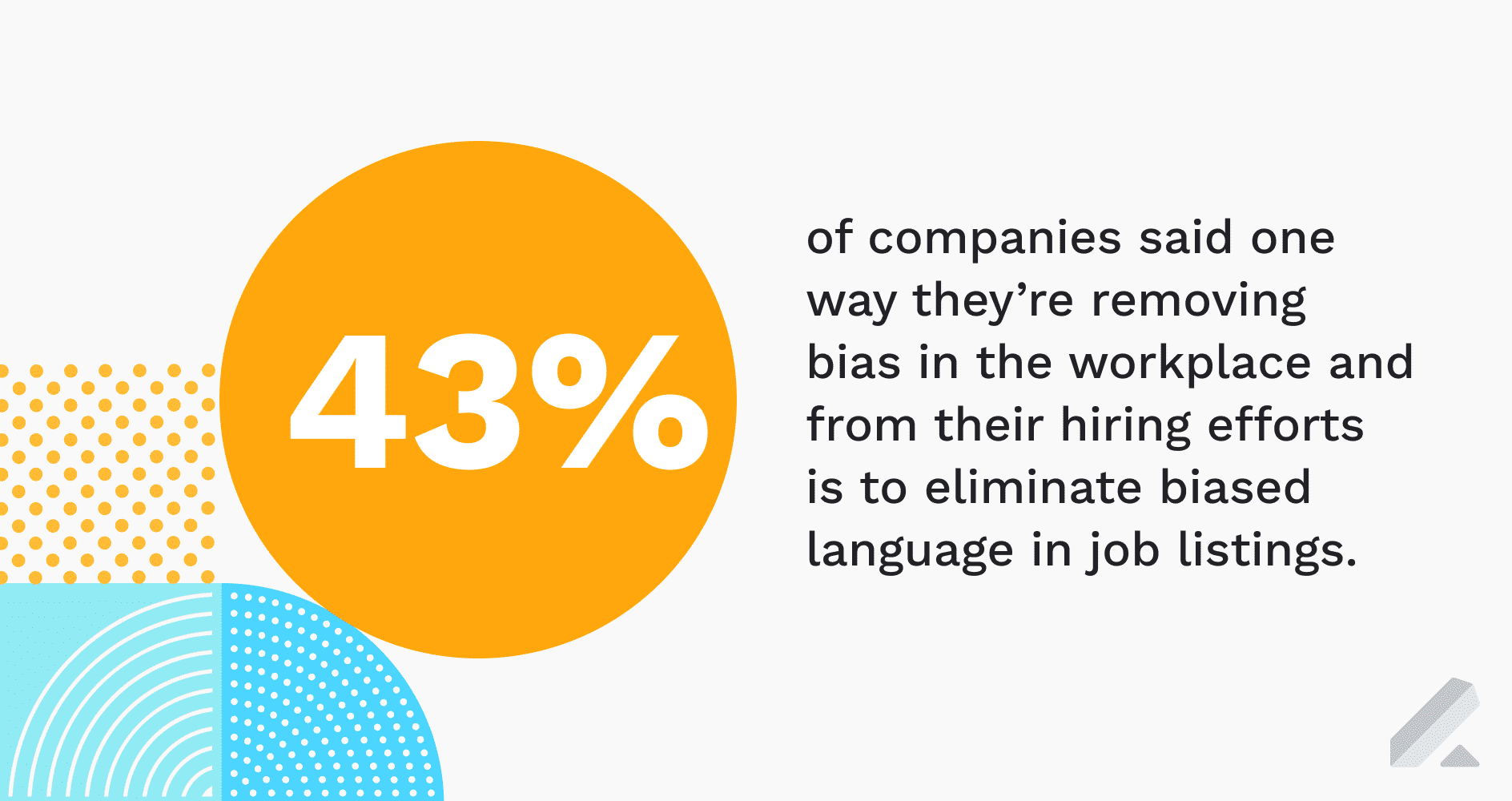 6) Ban 'culture fit' as a reason for rejecting a candidate. When interviewers want to reject candidates for 'culture fit' or 'a gut feeling,' it means unconscious bias is at play. Challenge your interview panelists to articulate a more specific explanation. It's a great way to uncover hidden biases and have open conversations about them.
7) Request a diverse range of referrals. Note to employees that diversity requires deliberate effort and they can help by making introductions to diverse talent in their own networks.
8) Invest in a structured-interviewing process and training. This isn't to say you must stick to a strict script in your interviews. Candidates often share important insights when conversations flow naturally. But structured interviews lead to higher-quality hires because they help reduce bias and an 'instincts-based' hiring decision-making process.
9) Ensure underrepresented employees are interviewers. But don't over-feature them. As much as job candidates want to meet with a diverse array of faces in chats with potential coworkers, if your one female engineer is in every single interview cycle, it's not fair to her.
10) Introduce diversity and inclusion early in onboarding. At Lever, we deliberately exclude any kind of 'teaching' during onboarding, like defining privilege, dropping a bunch of stats, or talking about the latest diversity and inclusion issues in tech. Instead, we communicate why Lever cares about DEI and explain how we define it.
11) Catch gendered language in team communications. Alex is an open-source tool you can install wherever you do text editing (like Chrome or Slack). It will catch potentially hurtful language and nicely remind individuals how they can/should rephrase messages.
12) Give employees a working-style test. This can help them understand one another's work and communication styles. Knowing ourselves leads to better understanding of others and appreciation of each of our unique traits and differences.
13) Create a 'Diversity and Inclusion D&I' channel in your company's primary communication tool. At Lever, we have a Slack channel called "#inclusion". Employees share DEI news and trends. Make it known companywide your channel exists to establish a norm for employees to discuss all-things diversity and inclusion in the workplace.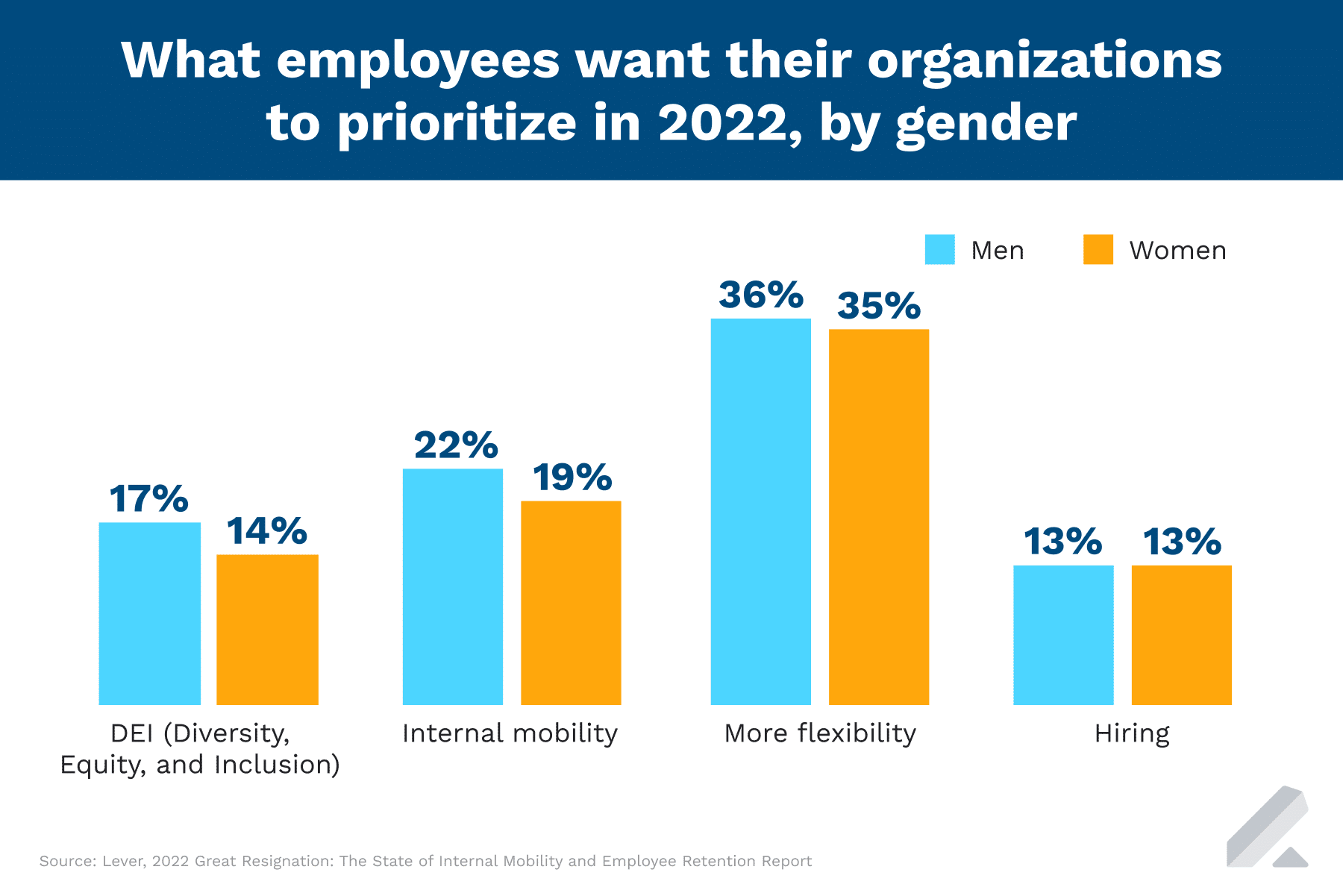 14) Celebrate holidays and events for underrepresented minorities. Black History Month, Gay Pride Month, Gender Equality Month, World Braille Day: There are many special days, weeks, and months your company can recognize to make people feel recognized and seen.
15) Recognize when employees do go above and beyond with work Contributing to your workplace isn't just hitting sales goals or shipping product – it's also doing your part to make your company a great place to work, and it deserves props too.
16) Start an employee resource group (ERG). Lever's ERGs include Leverettes (for female employees) and LeverHues (for LGBT employees). These forums enable open discussion, learning, and support and provide a powerful form of employee engagement.
17) Order a set of knowledge cards. It can be hard to know how to talk about DEI and bring awareness to your coworkers. The Society of Women's Engineers partnered with Arup to create a set of knowledge cards designed to facilitate a discussion and prompt reflection around DEI to helps brands enhance diversity in their workplace.
18) Have employees take an Implicit Association Test. This assessment can help your staff acknowledge biases they have. It's widely considered a vital first step of deeper DEI convos.
19) Print inclusive bathroom signs. Having your office bathroom doors say, "For those who identify as," above the both the traditional men's and women's signs is an excellent way to promote inclusion in the workplace and help non-binary employees feel safe.
20) Establish a mother's room. This is a place in your office where nursing women have a private space for pumping breast milk. If you're strapped for space, convert a conference room.
21) Hold an international foods potluck. This is a premier way to appreciate the different cultures present in your employee population and open up organic, insightful discussions.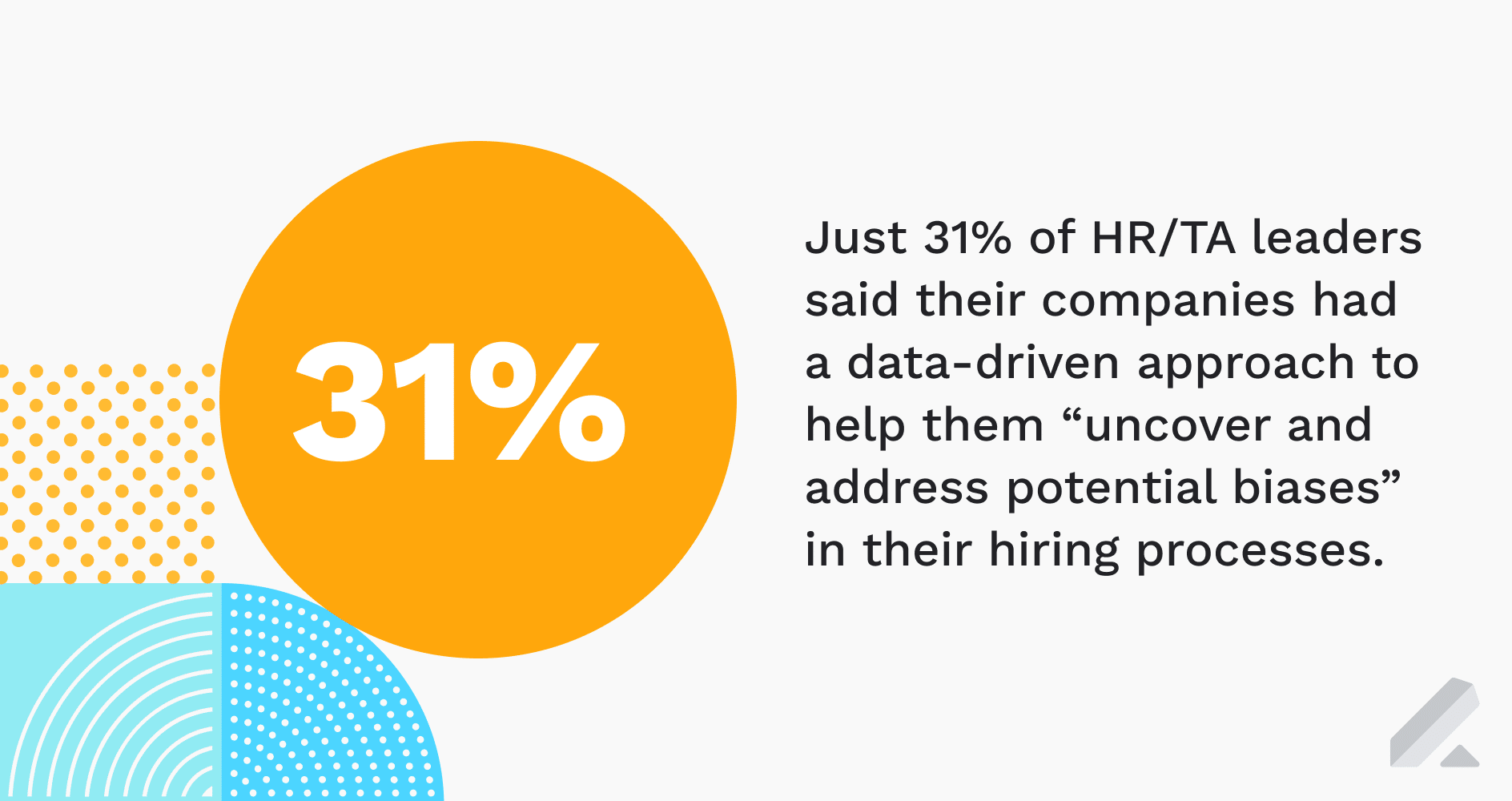 22) Revamp your careers page visuals. What demographics are represented in your photos? In your leadership bios? Candidates can interpret a non-diverse careers page as a sign of a non-inclusive workplace. And that means you lose out on top talent more frequently.
23) Blog about diversity and inclusion in the workplace. Diversity attracts diversity. So much of your talent pool is seeking a safe, inclusive place where they can do their best work. Ask current employees from underrepresented groups to write about their experience at your company so prospective hires have an authentic perspective.
24) Invite a guest speaker from the DEI community to speak at your company. If you already have regular tech and leadership talks, just set aside a couple of slots for DEI as well.
25) Have a parental leave policy. Optimizely's increased parental leave policy (from six to 17 weeks), along with the financial model they used to advocate the policy, is a helpful blueprint.
26) Implement a no-negotiation compensation policy. Studies show men negotiate for better pay more often than women. And when women do negotiate, they can actually be punished for it. If no negotiation isn't realistic, consider narrow salary bands for each role to ensure equal pay and standardize pay-bump increases.
27) Hold office hours to hear from your staff. If your human resources team has the bandwidth, it can host recurring office hours and welcome input around diversity, equity, and inclusion.
28) Encourage leaders to get involved in the dialogue. Executive buy-in is mission-critical for DEI initiatives to succeed. Ask your execs to get involved through things like sharing articles, tweeting, and including DEI on the agenda in company-wide meetings so everyone feels encouraged about progress around the work environment
Watch our webinar on globally inclusive recruiting to get insights from HR experts on what you can do to improve inclusion in the workplace and make employees feel included.