Join Lever for upcoming webinars, virtual conferences and partner events.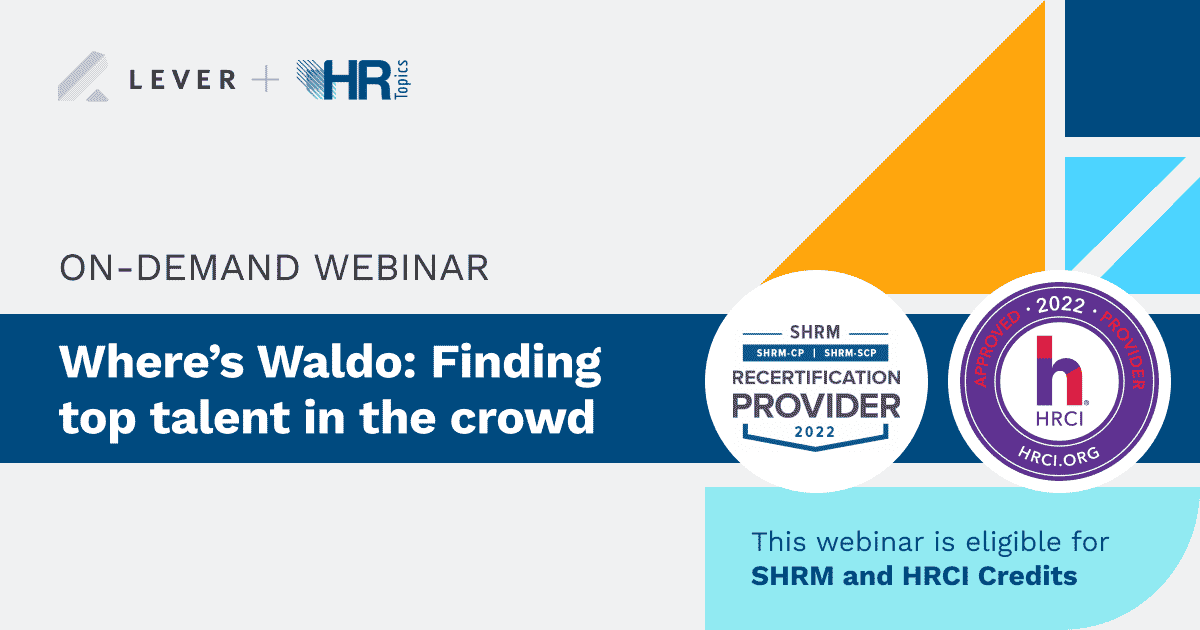 Where's Waldo? Finding Top Talent in the Crowd
One of the top concerns for talent acquisition pros today is sourcing the right talent—a major challenge amid benefits enrollment, compliance, payroll, and other HR activities. Your team will need to embrace technology and set realistic expectations for your internal recruiting teams and streamline your recruiting process. Lever is partnering with Lori Kleiman, Managing Director of HR Topics, to show you how you can achieve both!
Watch On-Demand Now