Hire the best people at the right time with LeverTRM™
Lever's cloud-based Talent Relationship Management platform transforms sourcing, recruiting, and hiring for companies of all sizes and needs. LeverTRM is the only solution with ATS and CRM functionality in one platform, allowing recruiters and hiring managers to focus on building relationships so candidates can find the best fit.
5,000+ customers worldwide trust Lever
Recruit with relationships
With the competition for talent greater than ever, talent acquisition teams need more than just applicant tracking. They need a scalable way to build authentic relationships with candidates. LeverTRM helps teams go beyond a single email or LinkedIn message and build genuine relationships with easy-to-use nurturing capabilities.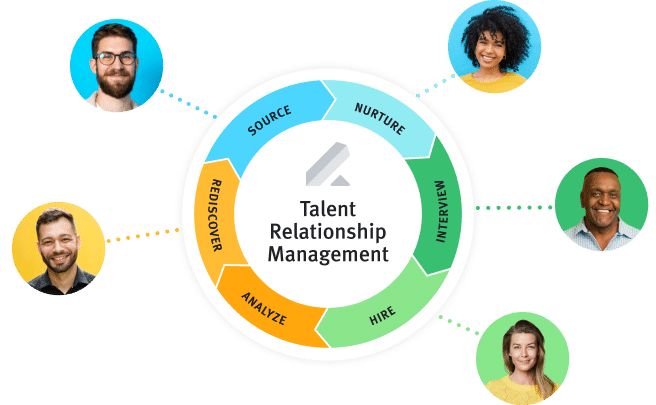 Interview and hire, together
Hiring isn't done by just one person, it takes a team. Offering both recruiters and hiring managers greater visibility into the entire candidate pipeline and a single location for every candidate interaction, LeverTRM keeps everyone in the know so your teams can hire the best candidates without any challenges.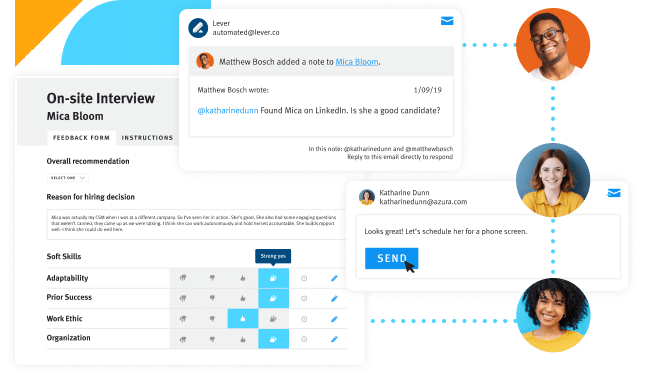 Build a data-driven hiring strategy
Turn your talent acquisition teams from reactive to proactive. Capturing data from every part of the recruiting and hiring process, LeverTRM is the only native ATS and CRM solution to offer talent acquisition teams a complete performance story that can impact business growth. In other words, Lever does the data work so you don't have to.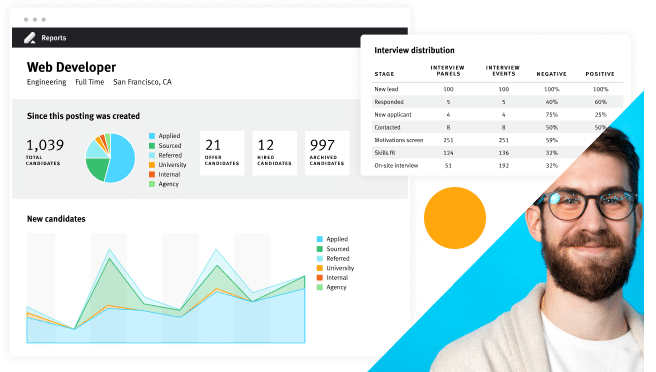 Put diversity and inclusion at the forefront
Lever makes it easy to improve your DEI efforts. Whether you need to set a new sourcing strategy or help your teams overcome unconscious bias in hiring, Lever can help. Our data collection and reporting features can help you see the diversity of past and current candidate pools and get a closer look at how departments are considering candidates.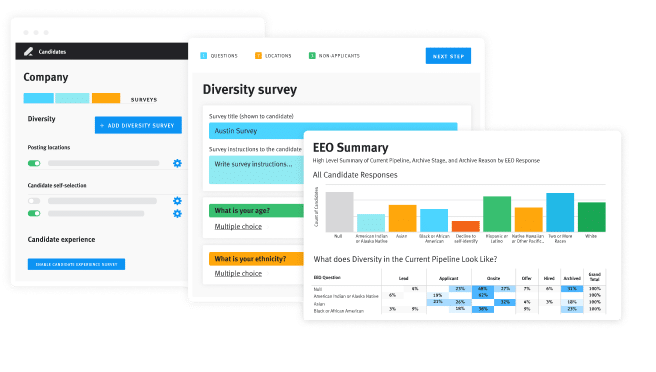 Keep a pool of great candidates
Right person, wrong role? Don't lose out on great talent. LeverTRM keeps every candidate's information and all correspondence, so anyone on your team can pick up where the last person left off, and candidates always feel a part of the process.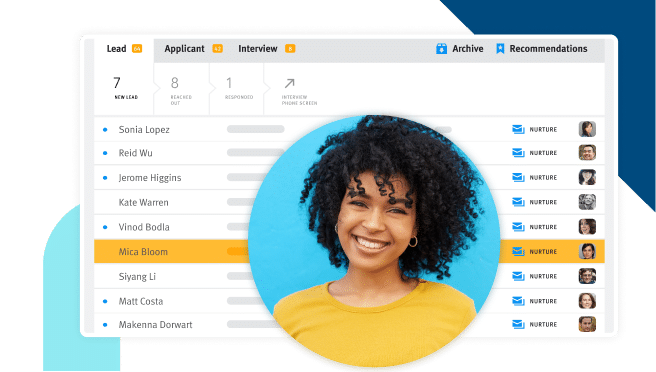 "We do everything pertaining to hiring in LeverTRM. It's our hiring single source of truth. Our average time to hire is now 21–30 days and Lever helped us achieve this improvement."
Suzanne Salzberg
VP of Talent at TextNow
of hires sourced
follow up with applicants
 for high volume roles
Automate more with Lever's partnership ecosystem
Businesses today are faced with a number of challenges, but hiring doesn't have to be one of them. Lever's integrations help organizations source, hire and onboard easier and quicker, even as they grow.
See Integrations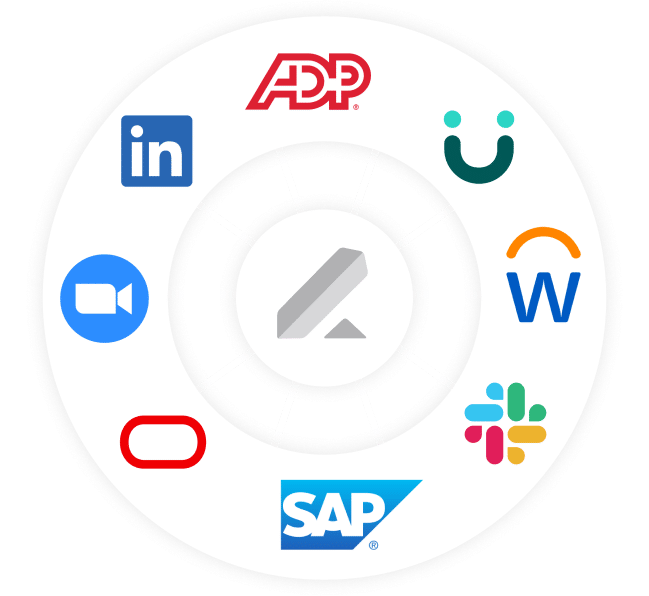 Protect your information
Lever is ISO 27001 certified by Schellman, meaning we have a functional, organization-wide plan to identify and mitigate information security risk in order to protect our customers' valuable information. Learn more here.
Learn more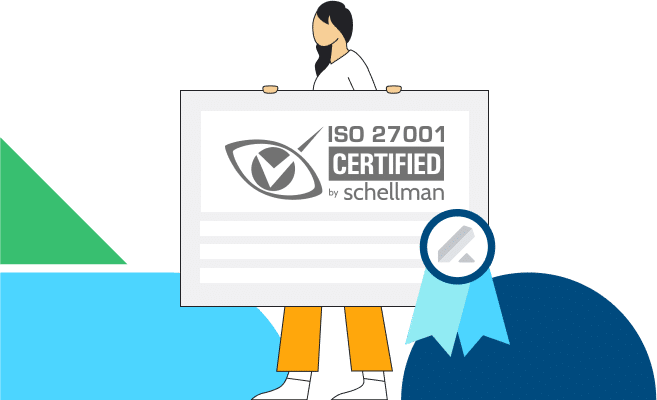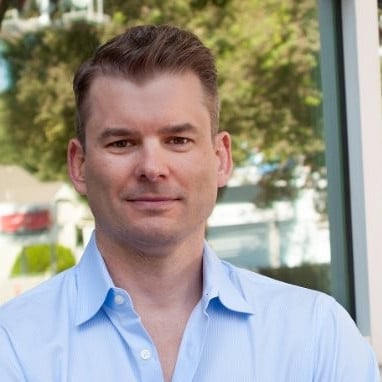 David Jackson
CEO at Fullstack Labs
Improves Time to Hire for Tech Talent 2X in One Month with Lever
We've been so pleased with the initial results we've seen and have no doubt we'll be able to scale our goals to 15 tech hires per month in the coming year."
View case study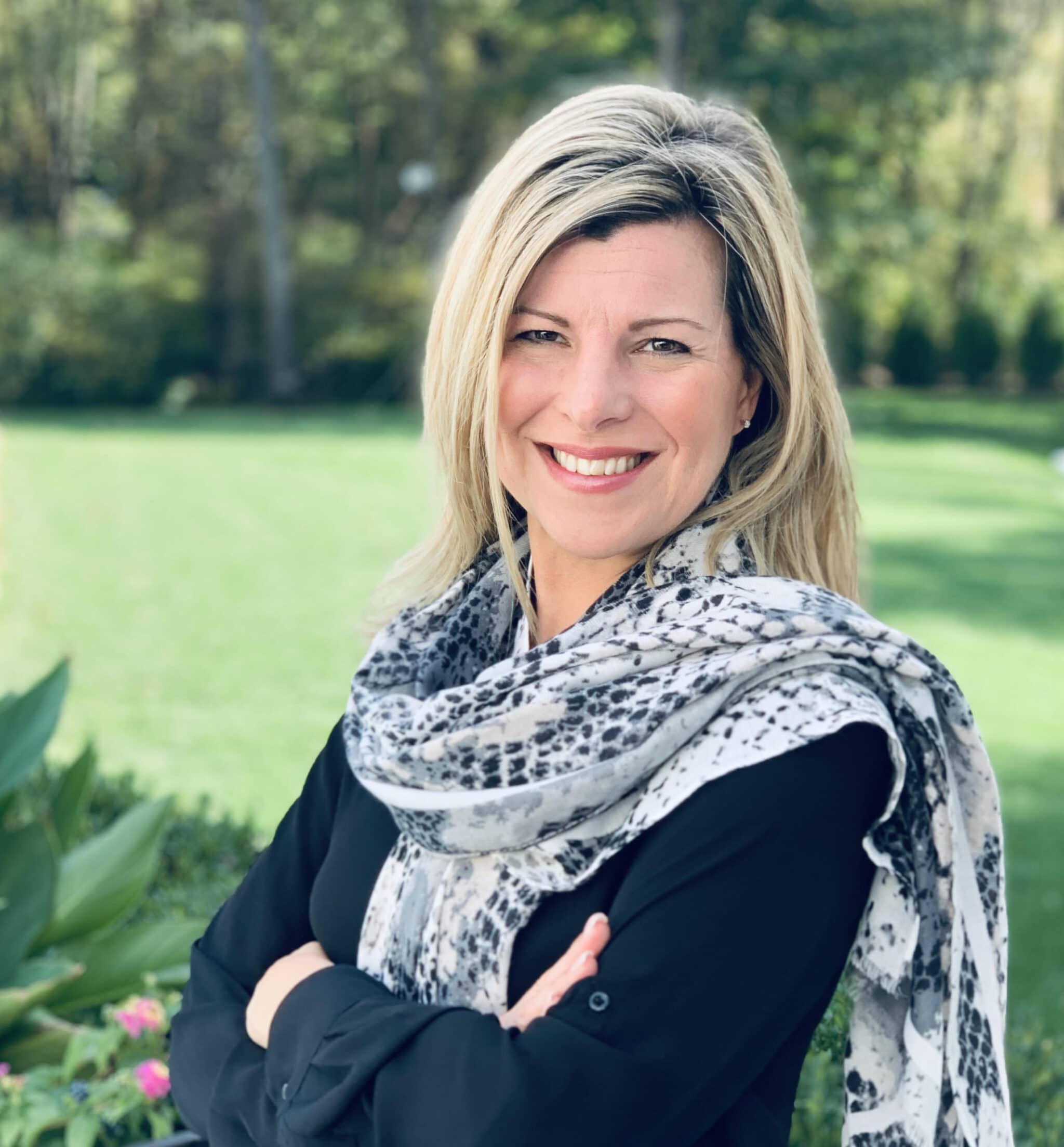 Christina Schmit
Director of Talent Acquisition at Renewal by Andersen
100% follow up with applicants for high volume roles
To take the business to the next level in today's talent-driven environment, technology is so important. We're so happy with our choice in Lever."
View case study
Award-winning recruiting software
Lever is rated a top HR software, leader in mid-market, and a highest satisfaction product.
Gain an edge on efficient hiring
Create the most personalized candidate experiences every step of the way.