Happier talent teams, 
happier candidates
Empower your talent teams. Lever's Advanced HR helps streamline and automate recruiting and hiring processes so your teams can do more in less time and candidates can transition smoothly to employees. Trust us, everyone will thank you.
5,000 customers worldwide trust Lever
Advanced HR for Workday
Forget the need for a custom integration, Advanced HR is ready to work with Workday. Get up and running 50% faster and take advantage of unified workflows, data, and insights with our Workday integration.
Learn More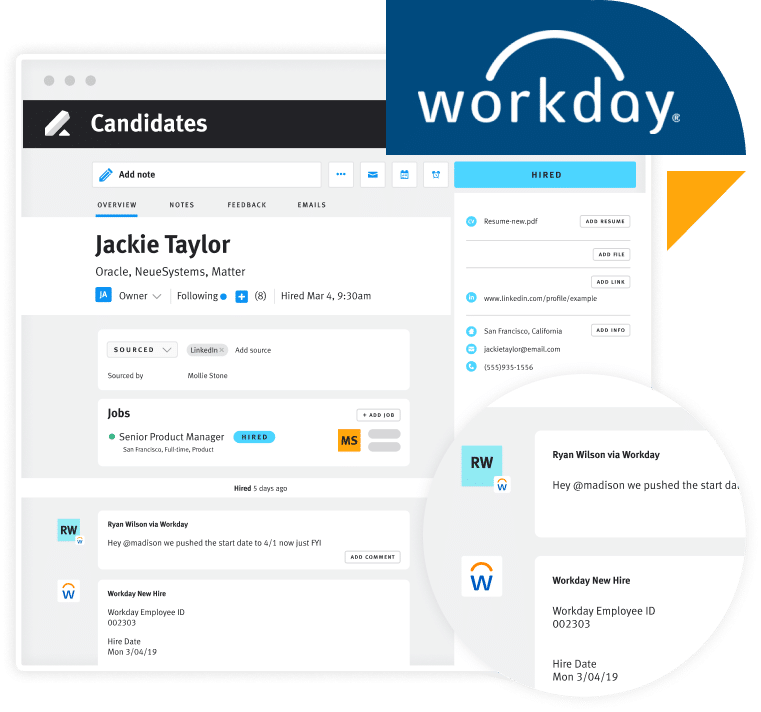 Ready to streamline the 
way you work?