Fill out our assessment to learn your organization's talent maturity level — and discover opportunities to revamp your recruiting approach and better scale your business.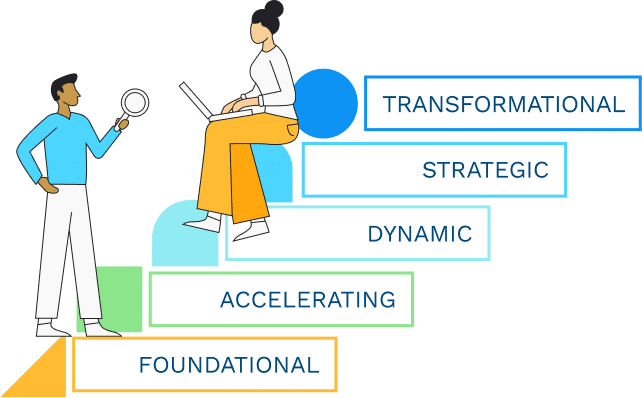 Whether you're an SMB in the early stages of establishing a full-fledged talent team or an enterprise organization with many expert and experienced recruiters (and lofty growth goals), there's always room for improvement with your recruitment model and hiring approach.
Our 5-minute assessment can show you where you stand in terms of your overall TA strategy and how your existing processes and tech help (or hinder) your efforts to source, nurture, interview, analyze, and hire top talent in a streamlined, efficient, scalable manner.
Bonus: The 5 Levels of Talent Maturity
Read our in-depth guide to understand the current state of your recruiting — and what you and your team can do to strengthen your strategy this year.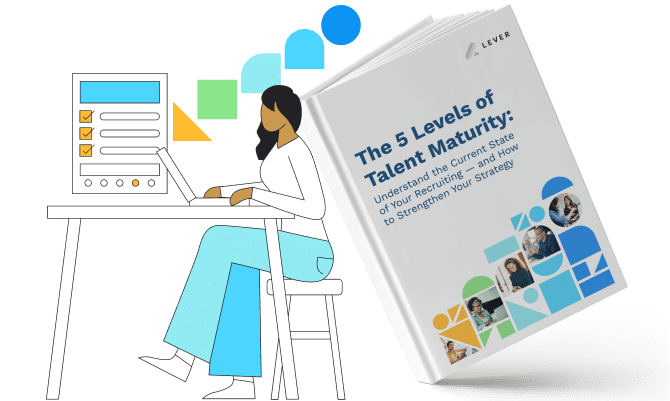 Get more insights into each talent maturity level
Our blog posts break down what it means to have a Foundational, Accelerating, Dynamic, Strategic, and Transformational talent acquisition strategy — and what's required to advance from one level to the next.