Hire at scale, quickly and efficiently
High volume hiring requires a different approach. Whether you're hiring because of rapid growth, expansion, or attrition, your recruiting strategy needs Lever to streamline your high-volume hiring process.
5,000+ customers worldwide trust Lever
Swiftly screen and evaluate applicants
Evaluate, skip, advance, or archive candidates in seconds. Screen and evaluate candidates from a single, convenient view and send emails to advanced candidates without ever leaving the screen. Lever's Fast Resume Review helps your team hire the right talent, swiftly and at scale.
Download High Volume Hiring Free eBook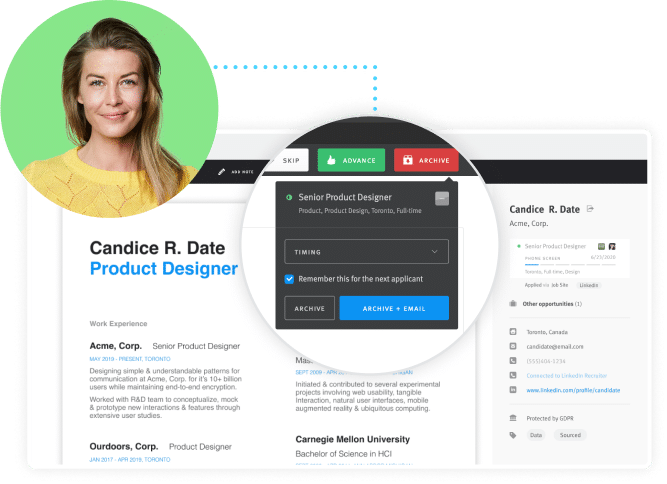 Build efficiency and consistency
Spend your time evaluating candidates, not on routine work. Lever's Automation Hub handles manual activities, like archiving, tagging, emailing, and advancing candidates, so your team can focus on the high volume hiring initiatives that drive your business forward.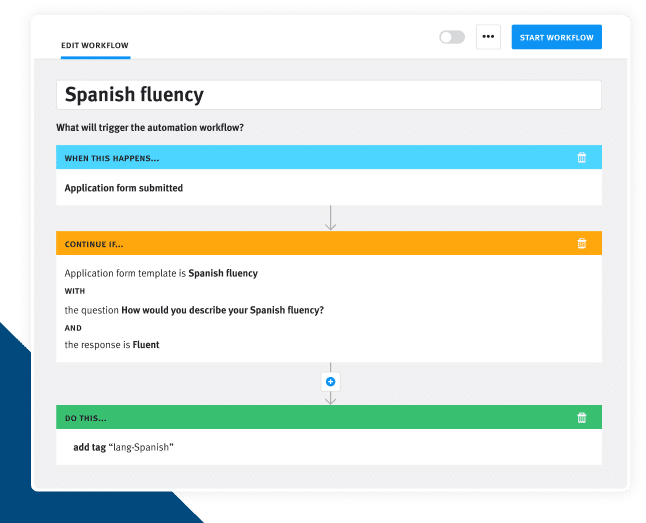 Track your pipeline progress
Lever's talent analytics supports your hiring goals by providing you with a clear view of your pipeline and your team's recruiting progress, enabling you to hire the right talent quickly and at scale.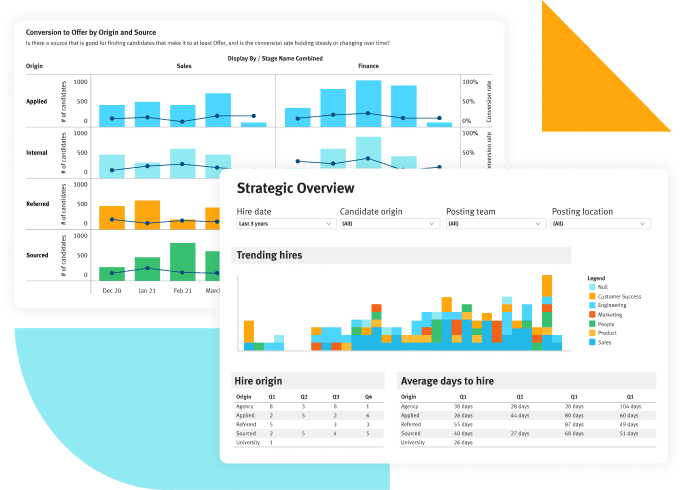 With Lever, we're able to funnel several hundred candidates through the pipeline every week. It's been a volume game-changer for us."
Suzanna Rush,
VP Operations at Wefunder
follow up with applicants
 for high volume roles
of time spent sourcing instead of task management
Save time at every stage
Lever saves you time at every stage of recruitment – from sourcing to nurture to hiring and beyond. Quick approvals, direct feedback, automated email outreach, and custom surveys reduce the time needed to review and move candidates forward in your pipeline.
Help for High Volume Hiring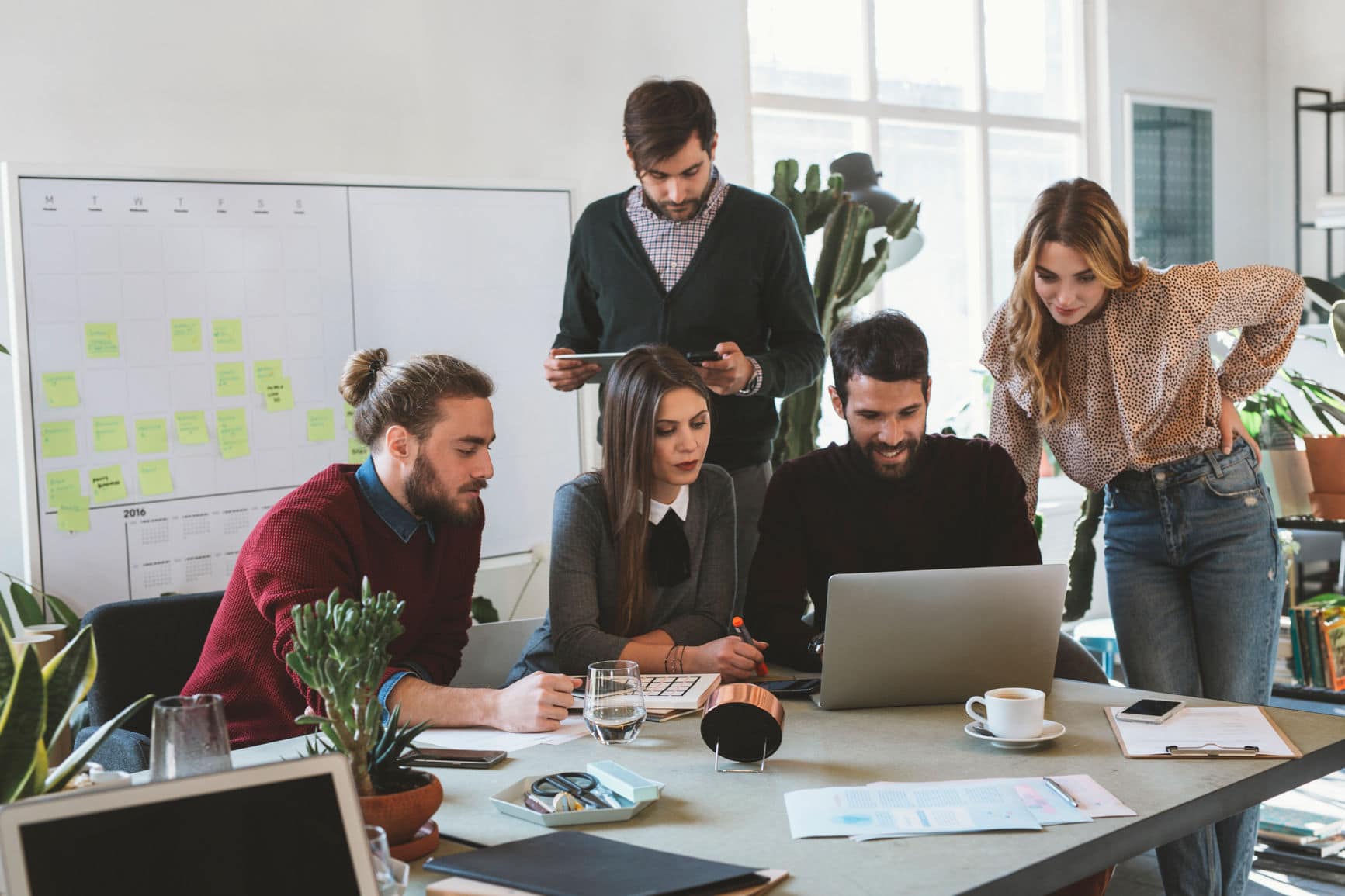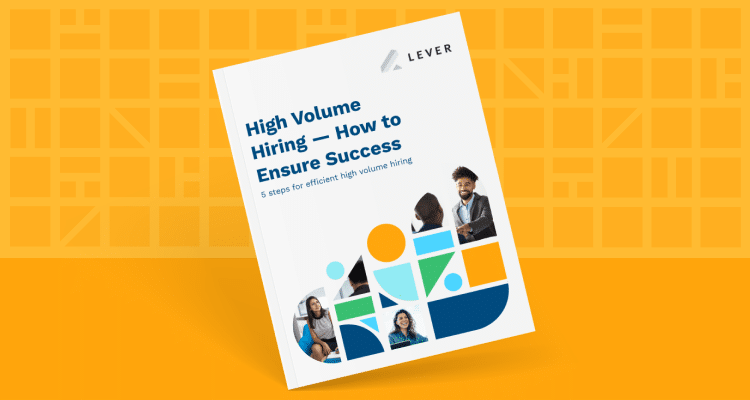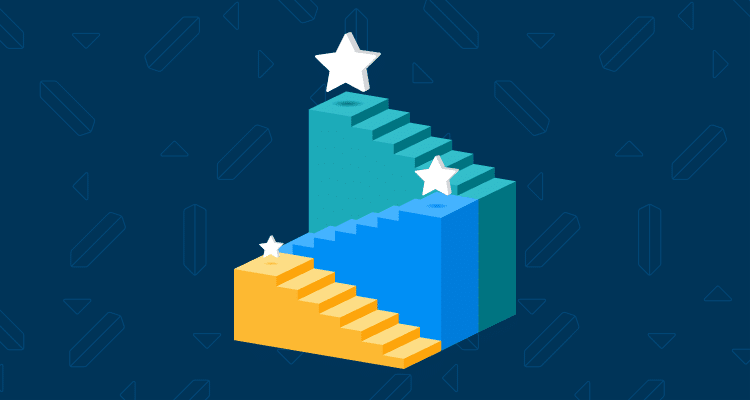 Need to recruit quickly?
Lever can help your team hire at scale, quickly and efficiently.