Hopper
Hopper Schedules Interviews 2X Faster to Speed Up Time-to-Hire
Lever Hire Professional, Lever Nurture
Internet Software & Services
Combining massive amounts of data and advanced machine learning algorithms, Hopper predicts and analyzes airfare and accommodation to save users money and enable them to travel more often. It's the smart way to book travel on your phone.​
At the start of 2019, the company found itself struggling to close critical software engineering talent as it entered a period of explosive growth. Bogged down by an inefficient scheduling process, Hopper's talent team set out to find a better recruiting software that could help the company move at the speed of modern hiring.
Ashleigh Jaffe, Head of People Ops, had used Lever at a previous company and knew it was the perfect match for what Hopper needed to attract and close in-demand technical talent across different cities and countries.
2X FASTER interview scheduling
MANAGE ENTIRE PIPELINE from one central location
REPORT ON KEY TALENT METRICS to the C-Suite, like time-to-hire and hires per recruiter, market and role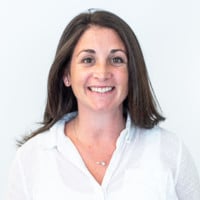 "Our old applicant tracking system was not good for what Hopper needed it to do. I'm a two-time Lever customer and super psyched about it. So I knew that Lever was the solution for our scheduling, reporting, and pipeline management challenges."
Ashleigh Jaffe,
Head of People Ops