It's not enough to just know the latest hiring trends. You also need to know the 'why' behind them (i.e., how they came to be) to make informed adjustments to your talent strategy.
For instance:
You know The Great Resignation has led to talent shortages at companies worldwide. However, have you explored the precise factors that continue to drive workers away from the labor market?
You know HR professionals are working hard to bolster their employer brands to both attract and retain talent. Do you know what specific branding adjustments they're making to do so, though?
You know many candidates are actively assessing the job market for work options that align with their wants and needs. But what are those preferences they have for a desired role/company?
With that in mind, here are the biggest hiring trends we unearthed when crafting our 2022 Talent Benchmarks Report — along with context around the 'why' related to those trends — you, your talent and human resources teams, and your C-suite should know.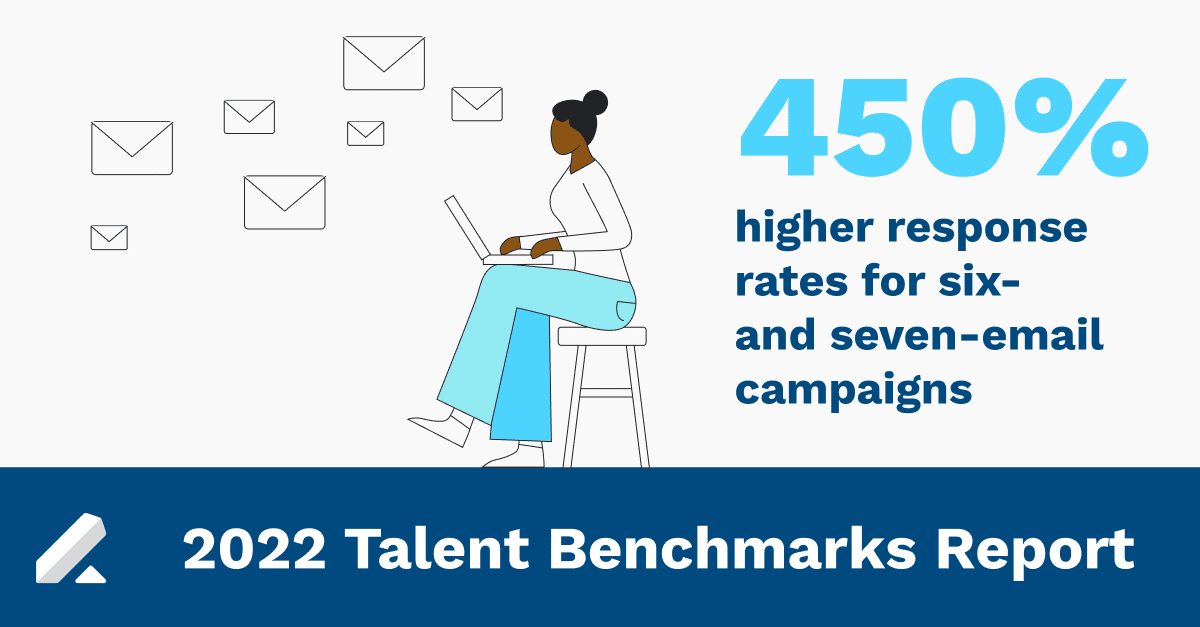 5 hiring trends to know based on insights gathered from thousands of talent acquisition teams
Here are five eye-opening hiring trends discovered in our Talent Benchmarks Report.
Hiring trend #1: Companies focused on building sizable talent pools to tap into
Spending the majority of their time identifying high-quality, passive candidates not already tagged and archived in their recruitment database is clearly sourcers' primary task each day.
As our report found, though, sourcers (and HR generalists who are the de facto sourcers for their businesses) can reduce how much time they spend scouring LinkedIn and other online avenues for top talent to engage — and, in turn, build robust talent pools of qualified prospects faster — using a complete ATS + CRM like LeverTRM.
Our Talent Benchmarks Report discovered the average Lever customer added roughly 4,000 net-new candidates to their database in 2021.
This ability to find premier prospects more quickly and tag those individuals accordingly (e.g., by location, archive reason, role/team for which they applied) enables recruiters with our TA suite to save substantial amounts of time — time they can allocate to other essential recruiting activities (e.g., revising candidate personas, evaluating sourcing insights).
Hiring trend #2: Candidate nurturing becomes more sophisticated (and successful)
In addition to saving time on their sourcing efforts, recruiters who use our solution also showed they're getting savvier with their talent-nurturing campaigns. More specifically, with their testing of various email cadences and schedules to find the fitting nurture 'formula.'
For example, the Talent Benchmarks Report shows our customers saw an average reply rate of 82% for three-email nurture cadences in 2021.
This marked a 128% increase in the reply rate from the 2018 average for our customer base.
An intriguing nurture-related data point uncovered in our research was the big difference in terms of candidate engagement with multi-email cadences compared to single-email cadences.
Case in point: Two-email nurtures had response rates 111% greater than one-email nurtures in 2021 across our customer base. This is a 41% increase from two-email response rates in 2018.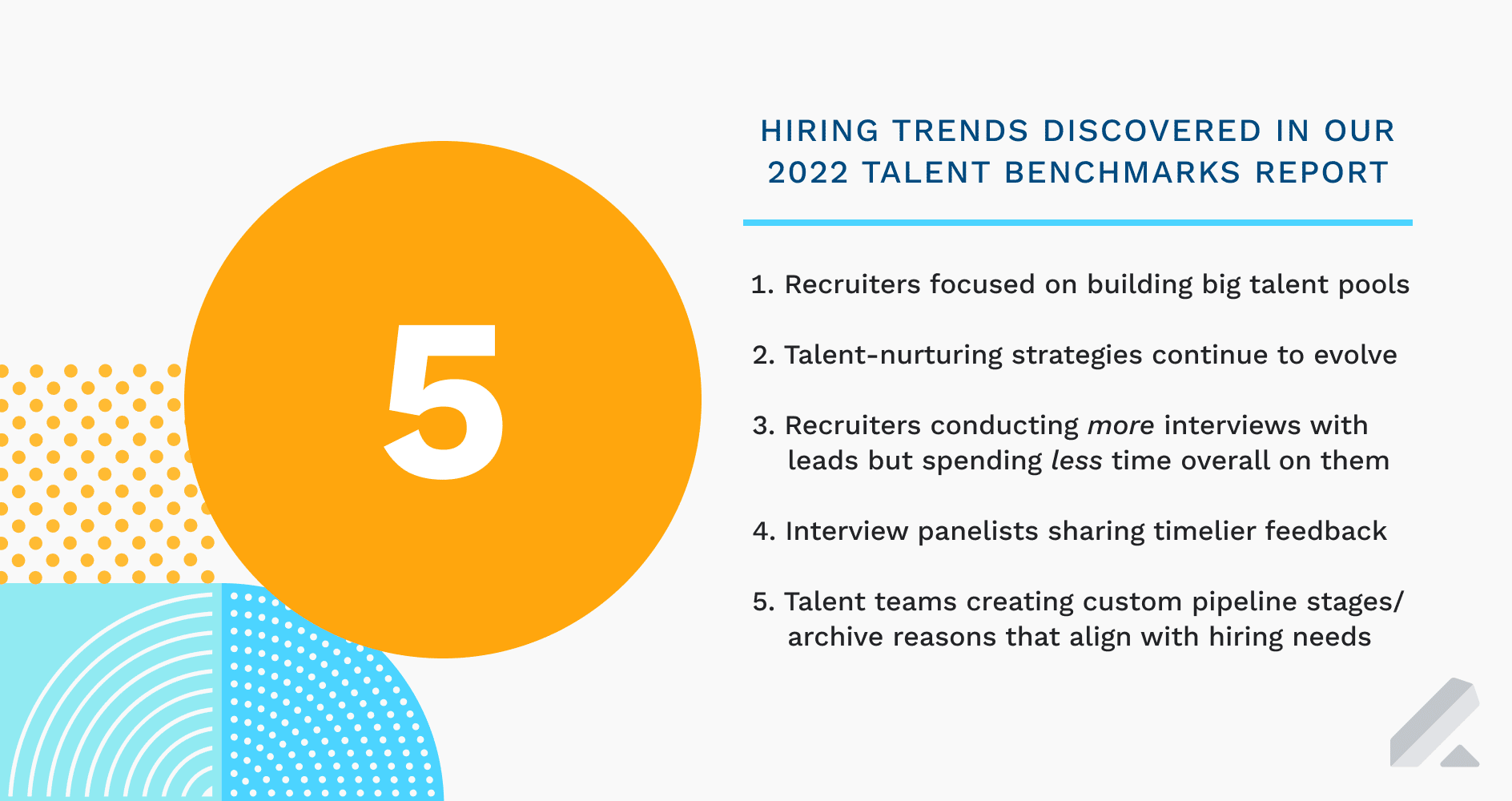 Hiring trend #3: More interviews, on average — but less time spent interviewing
Many companies moved to remote work (or hybrid work) since 2020. This threw a wrench into not just these orgs' long-term objectives and business models, but also each of their teams' day-to-day endeavors — including talent teams' interviewing approaches.
For instance, our report found the number of interviews conducted with prospects in 2021 (3.6 on average) increased across the board for customers of all sizes and for each of the most popular roles they filled compared to 2018 (2.5 on average).
One possible contributing factor: Interviewing was impacted by staff members working from home. One-on-one video interviews with individual hiring stakeholders became easier to schedule than Zoom calls with multiple panelists whose free time didn't align.
Despite this 44% rise in interviews, though, the average amount of time spent on interviews declined somewhat: from 2.8 hours in 2018 to 2.4 hours in 2021. A potential reason behind this drop? More structured interviews implemented by our customer base.
Hiring trend #4: Interview panelists providing timelier feedback on prospects
Another interest facet of interviewing our research revealed was Lever users providing feedback regarding interviewed job seekers fairly quickly, compared to users of other applicant tracking systems — something that greatly impacts candidate experience.
It took the average Lever customer just 37 hours to submit candidate feedback and scores in 2021.
As we explain in the 2022 Talent Benchmarks Report, the collaboration-centric capabilities built into LeverTRM along with integrations with critical recruiting tools likely aided these hiring stakeholders' ability to share prospect-related comments and ratings promptly.
"The candidate feedback functionality built into LeverTRM helps recruiters automatically send email and/or Slack reminders to interview panelists to share their thoughts and scores … in order to expedite the hiring process and prevent any bottlenecks," per our report.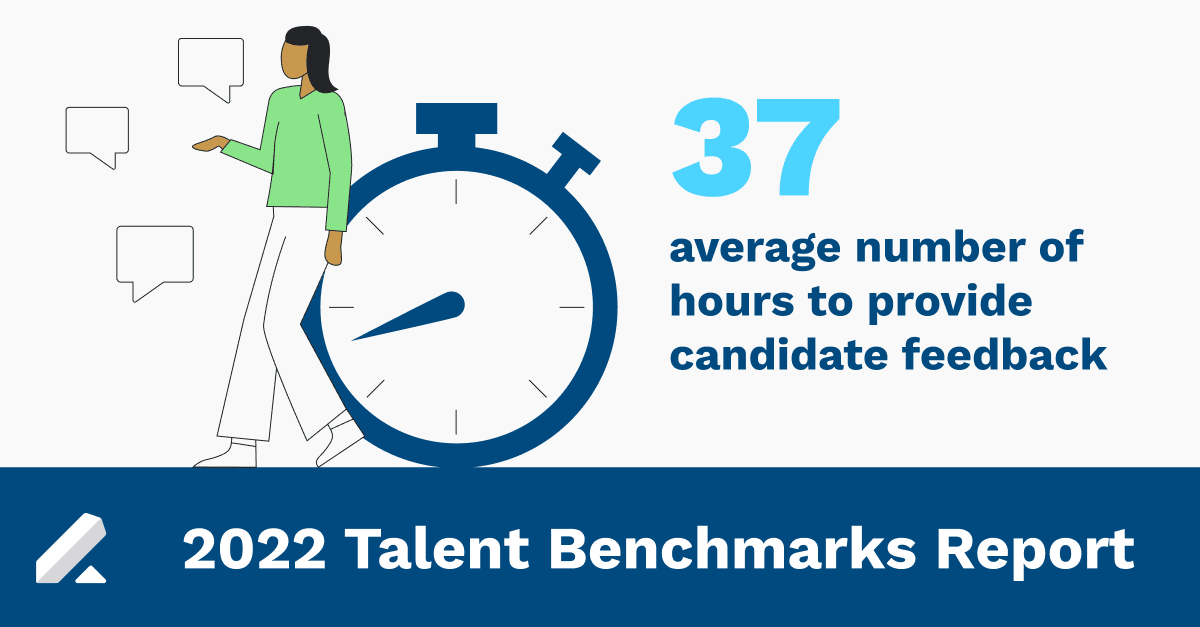 Hiring trend #5: Custom talent pipeline stages and archive reasons on the rise
A reassuring recruiting trend from our report is our customers' collective focus on making their recruitment funnels as tailored as possible to their respective business and hiring needs.
Recruiters with our powerful ATS + CRM solution continued to add custom talent pipeline stages to their Lever accounts to ensure they categorize 'opportunities' in said pipeline accordingly and can advance and archive individual prospects with ease.
The average Lever customer had 11.3 such stages created during 2021 — an increase from 10.4 stages a few years prior — indicating a more complex hiring process.
Based on this finding, it appears many of our customers no longer find 'basic' stages (e.g., 'screen-to-interview,' 'interview-to-offer') worthwhile for tracking individuals in their pipeline. Rather, they need more distinct stages that align with their unique recruitment models (and, more to the point, their bespoke interview stages for specific teams and roles).
Download our 2022 Talent Benchmarks Report to get many more insights into how companies across industries have built and optimized their recruiting and hiring strategies with Lever.