Maxwell
To build an equitable hiring process and nurture candidates, Maxwell needed an ATS and CRM that could help them go the extra mile.
Lever Hire, Lever Nurture
Internet Software & Services
Maxwell delivers a modern mortgage experience to America's local lenders and the borrowers they serve.
To funnel more top-tier candidates into their talent pool, Maxwell knew they needed to gain deeper insights into what the talent market looks like and the health of their hiring pipeline. Not only that, but they wanted to nurture and engage their talent pools, building real relationships with candidates while consistently contributing to an equitable hiring process.
To foster a culture of top talent and retention, Maxwell leveraged native sourcing to fill their interview pipeline, focusing on marketing automation to scale their nurture initiatives while harnessing analytics to iterate and improve upon their hiring processes. With LeverTRM, the Maxwell team also focused on DEI data to help build a more diverse and equitable funnel.
With LeverTRM, Maxwell has achieved 400% year-over-year growth while decreasing their time to fill for open positions by 20%. Their team has also seen a 31% average increase in offer acceptance rate and, alongside our solutions, has achieved a CNPS of +95!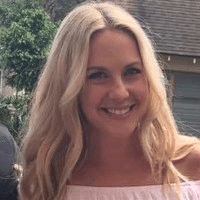 We're able to automatically send nurture messages out through the Lever platform. It's tracking through Gmail. It's tracking through InMails. It's tracking through all of the different integrations to make sure that our communications reach candidates."
Sydney Artt,
Head of Talent Acquisition, Maxwell​
How Lever Powered Maxwell's 400% Year-Over-Year Growth​
Built-in nurture campaigns
Built-in nurture campaigns are a key selling point, says Sydney. After sourcing a great list of candidates, Lever Nurture enables Sydney to craft personalized outreach and send out multi-email cadences to boost response rate.

Tools to create an equitable and efficient hiring process
Lever's Talent Relationship Management platform (LeverTRM) enables Sydney and her team
to manage hundreds—even thousands—of candidates. It includes native sourcing and nurture capabilities, in addition to automation that empowers Maxwell to nurture at scale.